College of Military Engineering, Pune
CME, Pune
The College of Military Engineering (CME) is the prime institution of the Corps of Engineers of the Indian Army. All ranks of the Engineers would come to this institution for some training or other and there would be 2000-3000 persons across all ranks trained at a time in CME.
The posting to the college is based on performances in different Training and recommendation as instructors. I had done course in combat wing, stood first in B.Tech course, and recommended as instructor in civil wing. So I was posted as an instructor in diploma wing. While participating in cross country competition for diploma wing, commandant saw my sportsmanship qualities and ordered me to report to combat wing to take charge as In charge of Young Officers Training. Since I was playing all games I was also detailed as sports secretary of the college. Needless to say that I had enjoyed life at CME
I had served about 3 years at CME as an instructor in Field Engineering. That covered the entire role of corps Engineers of the Army except Bridging. That gave great opportunity to me to learn and then to demonstrate to the trainees.
Since railways had introduced TA services, it had been taken off from Engineers. I kept on referring to international Army magazines and discuss with senior officers before taking a class and this practice gave me good image and better understanding among the students.
Since I was playing all games my popularity in the entire college increased and I was well known to staff and students.
Mine warfare and Explosives (Demolition) handling were two important subjects in which I became an expert and that gave an authoritative feeling in later part of my service. When I was due for promotion it was found that I had not been on Regimental service since 1975 and hence immediately posted to a specialised Engineer Regiment. The commanding officer of that Regiment wrote to me requesting me not to join for three months for some administrative reasons.
But I was to move immediately to earn reports and then face promotion board. So I wrote to Army Head quarter to post me to some other Regiment.
Here I was posted to a prestigious specialised Engineer Regiment itself showed that my reports so far were good. But I could not join there. I requested AHQ that I might be posted anywhere where vacancy exists, because I would certainly deliver well to their expectation without compromising integrity and honour.
To my surprise I was posted to 4 Engineer Regiment and that too after prematurely removing an officer from there to accommodate me. I had left the Regiment in 1975 after a rift with the then Commanding Officer. Presently an officer unknown to me was commanding. However it was like home coming for me. The stay at CME was a great opportunity offered to me by the cosmic force and I had well utilised it.
During our stay at CME we were blessed with our second son "Karthik" who was born on 28th July 1980.
I was awarded best sports person in Basket Ball. I was already holding honour in Swimming and Atheletics. So in a happy mood I left CME and reported to 4 E R.
This tenure of mine, would decide whether I would be making it on selection or not. I had to wait for my report on conduct and performance in "COMMAND ASSIGNMENT" to get promoted.
Reflections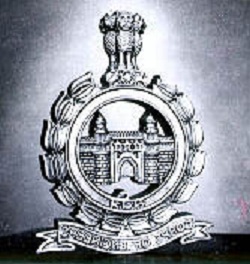 The College of Military Engineering (CME) consists of Civil, Mechanical and combat wings and administrative wings. Diploma wings impart training to NCOs selected for Military engineering services.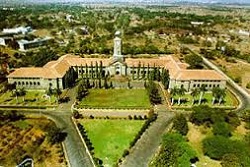 The role of Engineers in the Army is noted by a key word "FORWARD". F-Fortification, O-Obstacles, R-Roads, W-Water supply,
A-Air field, R-Railways, D-Demolition.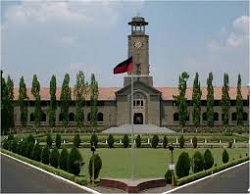 Whenever an officer is due for promotion and if he has to earn one or two reports, naturally the officer tries to go under Commanders who are known to him already and with whom he has served earlier.