The Destiny
The Destiny
I left Bangladesh and reached Dharmanagar, a terminal Railway station from where the military special train was to leave. Mostly all heavy engineering equipment and about 250 personnel were the total load of the first military special train which I was to move from there. The train started on 25th Jan 1972 and was moving towards Assam. Mostly it was nonstop train but for some railway reasons like crossing of trains and military reasons like ration collections. On 26th Jan 1972 Republic day radio commentary was aired and I was sitting on an open wagon where a low loading trailer was loaded. I had put a small table and chair and comfortably seated and listening to the commentary and at the same time observing the natural scene on either side of the railway track.
Republic Day function started as usual with gallantry award of the top most honour. L/Nk Albert Ekka of the Guards Bn was awarded Param Veer Chakkra posthmously. This was one of the Battalion who entered East Pakistan from Tripura side. Their first battle was battle of Akhoura in which Ekka had earned this Award. I kept on listening to the commentary aired and at the same time thought about the events that had taken place in the past few days. I was at CME happily going around and playing games. No one would have thought that we would go to war. Even in the war zone how stupid of me to enter enemy territory alone and went further in civil dress to get information. Had I been caught by Pak forces I would have been tortured badly with all vengeance in the light of losing their country. I thanked the cosmic force which brought me alive.
The military special train reached Rangapara North on 27th Jan followed by other parts of 4ER. Immediately we were ordered to move to Western sector destination Jodhpur in the 2nd week of Feb 1972. At the same time the CME opened all the suspended courses and I was ordered to report to CME by 12th Feb 1972. It appeared that I would be missing the operation in the western sector. But I thanked the cosmic force for keeping me alive and reported to CME.
The B.Tech.
Other course mates & I returned to CME less one Capt. SP. Dingra, a brilliant officer from NDA who was posted to Samba sector in the western front on suspension of CME courses was killed in the war. Capt. Ajmeer singh who had lost one eye and few fingers in the 1965 war was posted to Bengal sappers centre as he was not fit for war but was sent to flood relief works in Orissa. There Ajmeer did excellent works and was awarded Vashist Seva Medal. So the course resumed with valour. Those who did not go for war and present in CME gave grand reception.
Rest of the CME tenure was as usual. I was playing all games and also stood first amongst those selected civil engineering. My course won the inter-officers course championship five times out of six they took part. In all, the course at CME was good and memorable. On 28th July 1973 I was awarded the Degree by Lt. Gen. P.S. Bhagath, the GOC IN C Northern command. On completion of the degree course I was again posted to 4ER. The Regiment which moved to Jodhpur from the eastern sector had completed their tenure and moved to Bangalore.
After reporting at Bangalore I was given annual leave for 1972 and I left Bangalore.
The Great 4 Engineer Regiment
Readers might recollect that I was one of the officers who was present at the time of reorganising the Divisional Engineers into Engineer Regiments and because of which 23 Infantry Divisional Engineers became 4Engineer Regiment.
Now about 5 years had passed and lot of new officers were posted in and old officers posted out the unit of Regiment had come and officers were feeling proud that they belonged to 4 ER. It was a real command as about 28 officers were under the commanding officer and he could move them where ever he wanted with in the Regiments. I was inter-posted under an officer who was 3 months senior to me as his 2nd in command. However officers junior to me were commanding subunits. I who had joined the Army for shear Patriotism did not bother about these happenings as my full concentration was on my works and learning.
Let us get into my personal life a bit before going into army life again.
The 1971 war had created a transformation in my mind and attachment to my kith and kin took a beating. I started thinking that every man was responsible to the consequences of his act and hence he could not blame others. I also felt that while a man was at his liberty to seek advice from so many but the decision should be his own for his own good. With this frame of mind I approached my marriage field. I rejected number of girls and I was also rejected by many girls.
Finally a B.Sc., M.B.B.S. qualified and employed govt. doctor was chosen by all to be my bride. As I also had seen the girl, my search for marriage had come to a closing. At that time I requested one of my best friend and his wife to give their views about the Doctor-Girl. This friend was working in PWD with me, joined the Army and then returned to PWD. This couple had lot of love and affection for me and hence they took the efforts sincerely to get me married. They went and saw the girl and immediately called for a discussion with me and my brother. After analysing the pros and cons of this alliance it was rejected as unsuitable.
Then the cosmic force had come into play.
The Cosmic Force
Right from childhood I did not have great faith in rituals. There was a dilapidated Siva temple around which children and villagers went for natural easing themselves. One archagar (priest) used to come from some other village on Tuesdays and Fridays to do puja. My friends and I used to climb up on top of this temple and played hide and seek game.
At the outskirt of my village there existed one village Deity called Periya Pidari where my mother and I used to go on Tuesdays and Fridays to light the lamps.
So by instinct, the Cosmic Force within me worked and helped me in all my activities. That might be the reason that I requested my friend to see the Doctor-Girl and had his opinion to have rejected her later. Now this friend one day went for shopping and there he saw a girl doing window shopping and thought to himself that how good it would be if that girl were to be my future wife. When he was stepping out of the shop he met one lady whom he knew during the process of alliance seeking for me. Both recognised each other and exchanged greetings. That lady enquired whether my marriage fixed or not. My friend replied in negative and in turn enquired about their daughter's marriage proposals. The lady replied in negative and pointed to the girl who was doing window shopping as their daughter. My friend was taken back as to why my brother did not proceed in this alliance. He immediately rang up to me and asked me to come to Chennai and there was a meeting in the evening. We discussed about the pros and cons of this alliance and my friend strongly felt that the girl he saw in the morning would be better choice for me.
Since I did not have any choice of my own everybody felt that this alliance would be better. Incidentally my brother's family and I saw this girl about six months back and did not pursue this alliance seriously to proceed further.
The Cosmic Force identified as to who would be my life partner and thus happened my marriage on 06th Feb 1974, which was a Thai Poosam Wednesday.
Reflections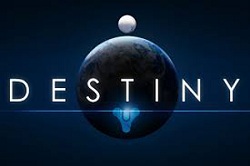 CME runs 3 year engineering degree courses for the Corps of Engineers, Signals and EME Corps. Since all officers were either Arts or Science graduates this 3 years course was sufficient for them to qualify for B.Tech The final examination was conducted by Jawaharlal Nehru University, New Delhi and degree was awarded by it.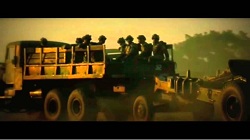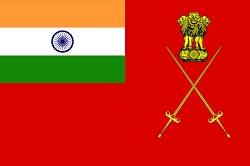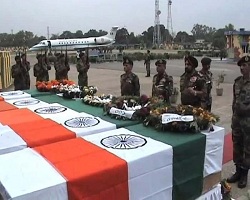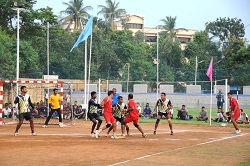 During 1966-67 even though Regimentation had come into existence, the Field and Field Park companies were reluctant to shed their independency and at times behaving as if they were not under the Regimentation.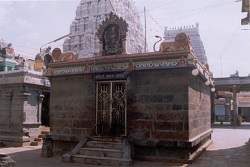 There was no puja room in my house except a small rack on the wall where a lighted lamp used to be kept for worship. Other than that there were no worships. But every day morning, after bath in the village tank or nearby river there used to be a regular sun worship done by us. Being agriculturist, natural forces like fire, water, wind, sun etc. were worshiped by us. I had great impact on conscience and I felt that mind was the temple and conscience was the God.